Location: Architekturzentrum, Wien
Date: 06/11/2014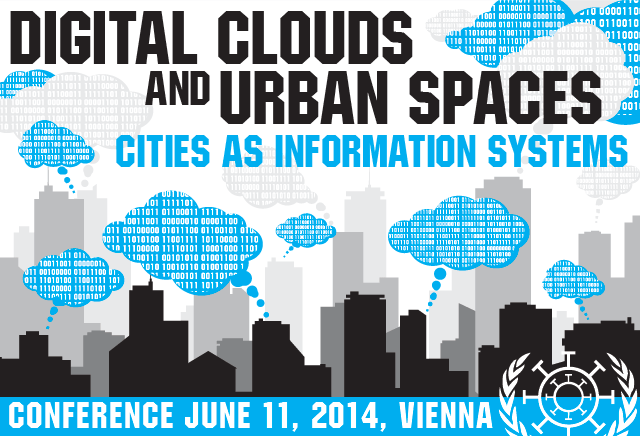 Urbanity is increasingly shaped by networks of informational technologies. However, it is not only traffic control systems, energy supply, infrastructure and planning models which are based on ever more complex digital systems. The world of work, social spaces and cultural processes, too, increasingly rely on a complex structure of electronically controlled processes.
Global companies and their technologies promise to make cities more efficient, safer and cleaner. But do these systems actually benefit the citizens, and if so, to what extent? What might be long-term consequences and which side effects must be expected? What are the risks of an ever-increasing dependence on complex systems? Which options and possible courses of action do citizens actually have?
13:30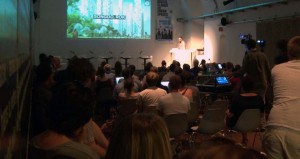 Opening:
Karoline Mayer, Architekturzentrum Wien
Konrad Becker, Felix Stalder, World-Information Institute
13:45 – 15:15
INTELLIGENT CITY?
Introduction and Critical Perspectives

Networked urbanism from above and below.
Adam Greenfield (USA)
Urban Development in the Information Age
Issues, Elements, Perspectives
15:15 – 15:30 Pause
15:30 – 17:00
SUSTAINABLE CITY?
Infrasctructure and Urban Dynamics

The Sustainable City as a Flexible Framework?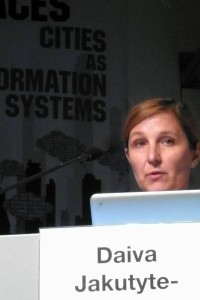 Between the poles of local urban development and supra-regional networks.
Daiva Jakutyte-Walangitang (AT)
The Inevitable End of the Internet and the Fall of the Information Society
Thomas Grüter (DE)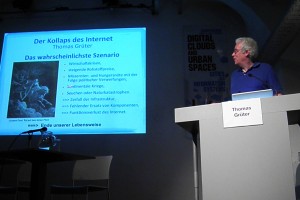 17:00 – 17:30 Pause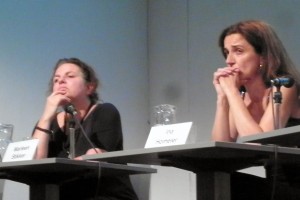 17:30 – 19:00
OPEN CITY?
Decentral Technologies and Urban Life

Technologies for the People?
A bottom-up approach to urban informatisation
Marleen Stikker (NL)
Right to the City.
The other vision of an urban society.
Christoph Laimer (AT)
19:00- 19:15 Pause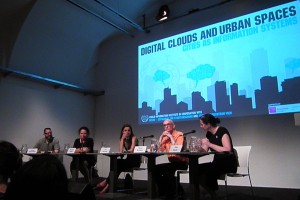 19:15 – 20:15
Panel:
Global Processes and Local Spaces
Ina Homeier (AT)
Adam Greenfield (USA)
Marleen Stikker (NL)
Oliver Schuerer (AT)
Elke Rauth (Moderation)
This event will be held in German and English.
World – Information Institute in cooperation with dérive – Zeitschrift für Stadtforschung (magazine for Urban Research) and Architekturzentrum Wien. Supported by departure