Friday 22nd January 2016   19:00
SCREENING THE ALGORITHMIC IMAGINATION    (Playlist)

With Jana Herwig (AT) and Katja Mayer (AT)
A cinematic remix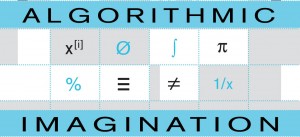 of excerpts from movies and documentaries that address, in whatever way, automatized rule systems: from short video clips that portray formulas of the cybernetic self from hard science to the fidgety figments of the imagination.
A perfomative media mesh-up, from a cold war history, where rational and irrational meet for a ball of Mutually Assured Destruction, until today's algorithmic predictions to colonize the future. Mining the archives of the popular imaginary and the deep web of online portals: from rational choice and game theory to the exploitative invasion of personal space through ubiquitous devices.
Konrad Becker, Felix Stalder, World-Information Institute in cooperation with Top Kino.
Top Kino Vienna, Rahlgasse 1, A-1060 Wien
Friday 4th December 2015  19:00
ALGORITHMS ARE NOT ANGELS  ( Video )
with Matthew Fuller and Graham Harwood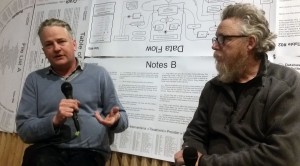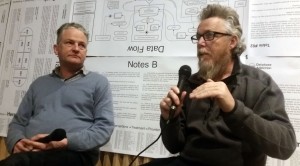 Academy of Fine Arts Vienna, Atelierhaus, Lehargasse 8, A-1060
The continuation of the series of events on the regulatory politics of code and machines brings to Vienna two researchers and artists that investigate these issues since the mid-90s. Matthew Fuller and Graham Harwood from the Centre for Cultural Studies Goldsmiths University London call for a better understanding of digital systems in culture, politics and everyday life and demonstrate that the idea of neutral objectivity in connection with algorithms is misleading.
Konrad Becker, Felix Stalder, World-Information Institute <world-information.net> in cooperation with Kunst und Digitale Medien at the Academy of Fine Arts Vienna. Supported by SHIFT Vienna and BKA Kunst
Saturday 5th December 2015
Invisible Algorithm College
Ephemeral Explorations on Rule based Terrain with Matthew Fuller and Graham Harwood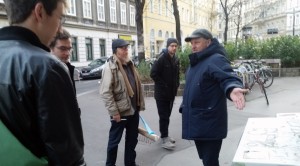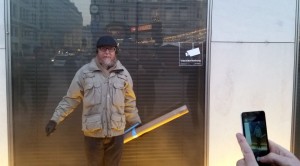 Stefano Harney / Vienna Interview  (November 2015)
ALGORITHMIC INSTITUTIONS  ( Video )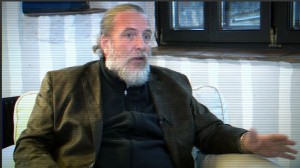 International Conference 
Friday 25th September 2015 at TU Karlsplatz, 1040 Vienna
A conference th
at investigates the growing influence of digital control systems and their cascading chains of agency on the cultural and social reality.   #algoregimes
Because of their technical nature algorithms are often presented as a guarantee of objectivity, particularly on controversial issues. But the way in which data for the algorithm is processed affects the results and what an index takes account of or not is relevant as decisions for inclusion or exclusion. Algorithms raise numerous questions regarding the methodology and the claims on knowledge associated with it. Even if automated processes are ideally adapted to the computer logic of syllogisms, the complexity of the world outside cannot be reduced to unambiguous statements that can be combined easily.
Addressing issues of the politics of algorithms, normative classifications and algorithmic governmentality "Algorithmic Regimes and Generative Strategies" wants to mobilize the critical perspectives of researchers, artists and activists, to open the field for a wider and more diverse debate.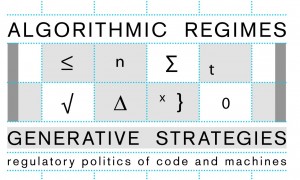 Conference Review: here  Video Summary (5 :56 min.) here
11:00
Welcome and Introduction ( Video )

11:30
CASES AND APPLICATIONS ( Video )

Software will take Over the World   ( Video )
12:00
REASON AND GOVERNANCE ( Video )

Rationality, Reason, and Formal Rules: Reflections from the Cold War ( Video )
Algorithmic Governmentality  (canceled)
13:30 – 14:30 break
14:30
PREDICTION AND MODELLING  ( Video )

All-go-rithmic, No-go-rithmic – Problems of Predictive Policing  ( Video )
Projective Cultures: The case of the Quantified Self and Health 2.0  ( Video )
Moderator: Katja Mayer (AT)
16:00
REGULATION AND AGENCY   ( Video )

Omnipresence, Invisibility and Classification: The Power and Politics of Making Data Intelligible      ( Video )
Data Subjects   ( Video )
17:30 – 18:00 break
18:00
GENERATIVE REALITIES AND ALTERNATIVE MODELS   ( Video )

Acephalous Algorithms: Alternative Forms of Life in Video Games   ( Video )
No Future: Dividual lines against the appropriation of our present becoming by algorithmic futures          ( Video )
19:30 Closing Remarks ( Video )
World-Information Institute in cooperation with the Institute for Design & Assessment of Technology at the Vienna University of Technology, Faculty of Informatics