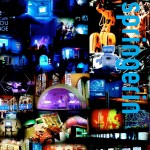 Upcoming: Tue, 20. January 2015, 19:00 MAK Kaminzimmer
World-Information Institute / t0 and Springerin invite you to the presentation: Kritische Netzpraxis – Springerin / Band XXI, Issue1, Winter 2015, and to a talk "Critical Netpractice": Information as Reality? with Marina Gržinić (Ljubljana), Zoran Pantelić (Novi Sad) and Konrad Becker (Vienna) Chair: Christian Höller, editor and co-publisher of Springerin. In cooperation with MAK Vienna
Winter Sounds: Ca.tter (Dubsquare / Sounding Functions, Vienna)

With a special focus the issue " Kritische Netzpraxis " deals with a review and preview based on 20 years of digital media culture. This collaboration of World-Information Institute / t0 and Springerin began with thematic contributions in the summer edition and a subsequent conference and exhibition in Lentos Art Museum where issues of critical cultural practice were investigated. This edition of the Springerin summarizes some of the contributions and discussions.
On the occasion of the presentation two highly knowledgeable guests were invited to reflect on current developments in this area. The theorist and artist Marina Gržinić is one of the most well-known critical intellectuals in Slovenia and teaches at the Academy of Fine Arts in Vienna. Zoran Pantelić is an artist, producer, researcher and activist as well as head of the media center kuda.org in Serbia. The author, artist and producer Konrad Becker takes part as a representative of World-Information Institute.
Ca.tter one the most interesting producers of electronic club music in Austria for many years provides a musical contribution to this evening at the MAK fireplace.